I was at the office late one night last summer when my iPhone buzzed on the desk.
*New email*
It was from a pediatrician on that I had spoken to a few times in the past. I was expecting a support question or a feature request, but this email was different: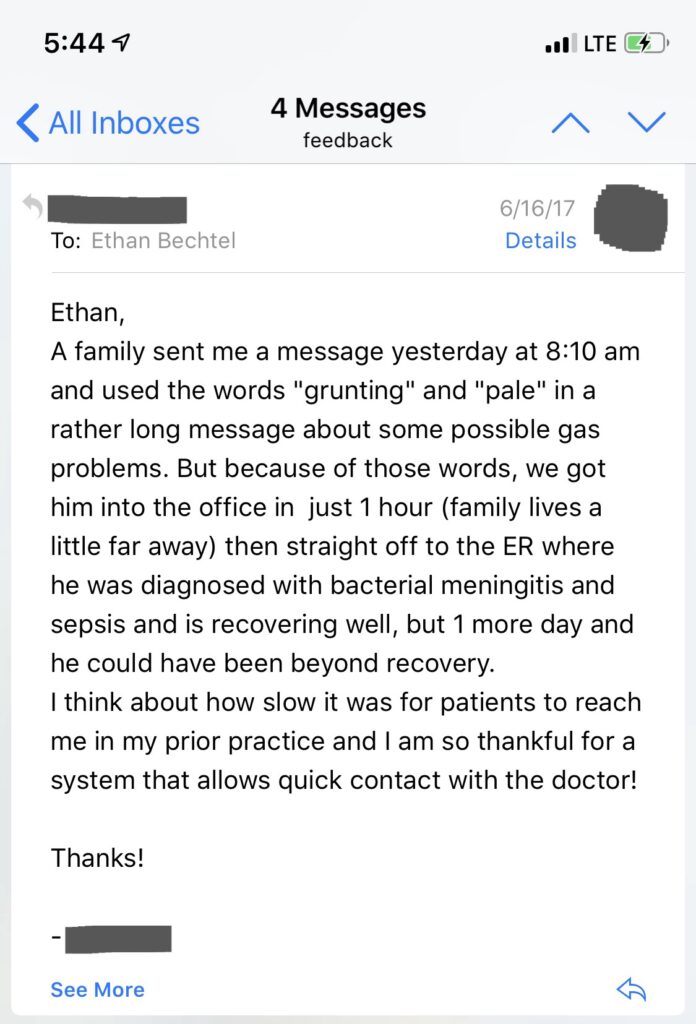 Wow.
I always believed that we could truly have a positive impact on healthcare if we just made patient communication ridiculously easy.
Read the rest of the article here (originally published on Medium)…