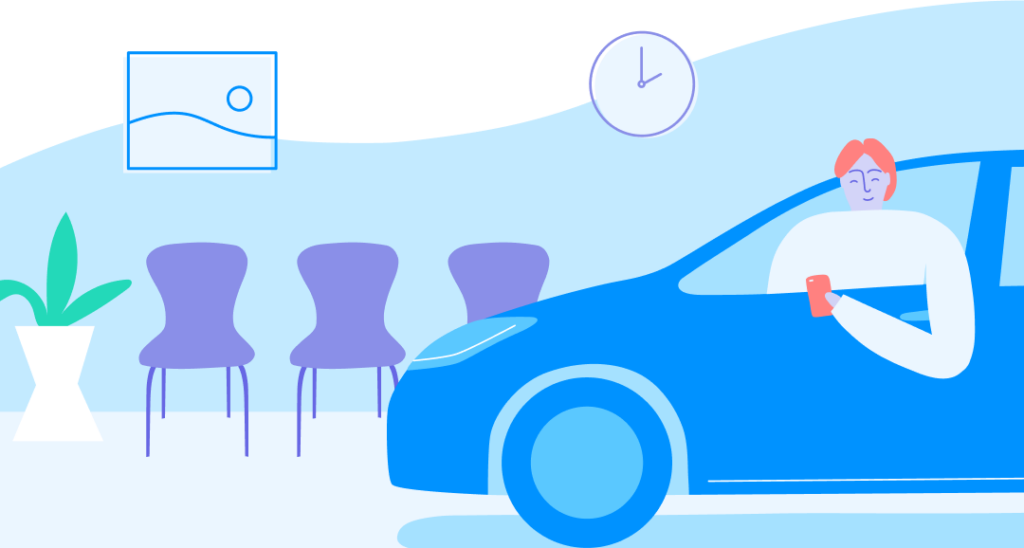 Practices like yours have been working hard to adapt to a rapidly-changing healthcare environment. COVID has introduced new challenges most of us never anticipated. And while managing patient phone calls was already difficult for staff and providers, it has become even more complicated in recent months.
Want one of our experts to show you how it works?
Schedule a demo.
If your practice is sending your team to and from the parking lot to swab patients, collect intake forms, or coordinate a visit, you aren't alone. This is a whole new task for staff that were already too busy. But this type of workflow has become necessary because calling every patient in the parking lot just isn't efficient.
That's why practices have begun using two-way texting with patients to create something of a virtual waiting room. Right from a computer, practices are using OhMD to easily text with patients that are waiting in the parking lot. They can even collect touch-free intake forms from any smartphone. If you'd rather not have the patient come inside, a video visit can be launched right from a text message.
In most practices, patients are told (with a sign on the door) to text the practice phone number when they arrive. The patient then goes back to their car, and anyone in the practice with OhMD on their computer can text the patient with an intake form, or to let them know they can come inside.
There's no better way to make your practice more efficient while protecting your staff and patients.
Want to learn more?