By now, most people are well aware that healthcare organizations have been facing persistent issues with low staffing rates since the start of the COVID-19 pandemic. The staffing shortage is expected to continue through the year, partially due to widespread burnout and high turnover rates.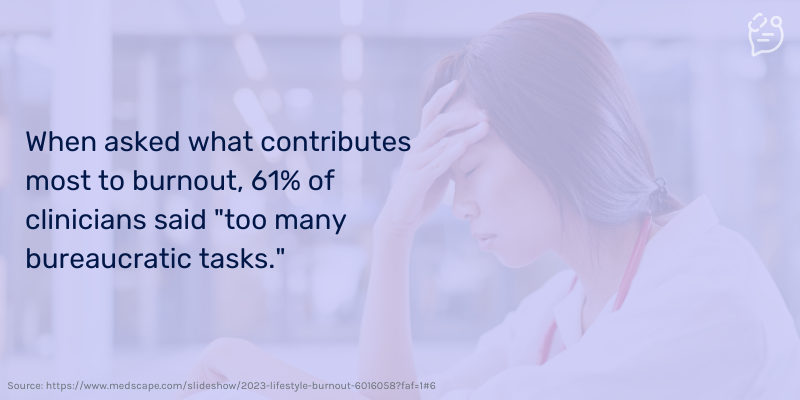 This shortage has resulted in increased efforts regarding preventing burnout in healthcare and facilitating optimal patient experiences, among other things.
The pandemic brought to light the shortcomings of existing healthcare protocols and care pathways. Given the sudden and distinct change in the healthcare landscape that came with the pandemic, balancing the delivery of high-quality patient care in combination with valuing the mental health of care providers became a challenge. There were many unknowns, and providers were continually stretched thin, some for long periods of time.

This said, implementation and adaptation of technology has played a crucial role in ensuring healthcare remains accessible for patients while, at the same time, alleviating some of the stress put on short staffed care teams.
Thus, there has been a shift towards optimizing workflows around digital health, implementing evidence-based protocols, and transforming the patient experience through innovative use of technology. Telehealth and video visits, in particular, have seen widespread adoption and are finally reaching critical mass.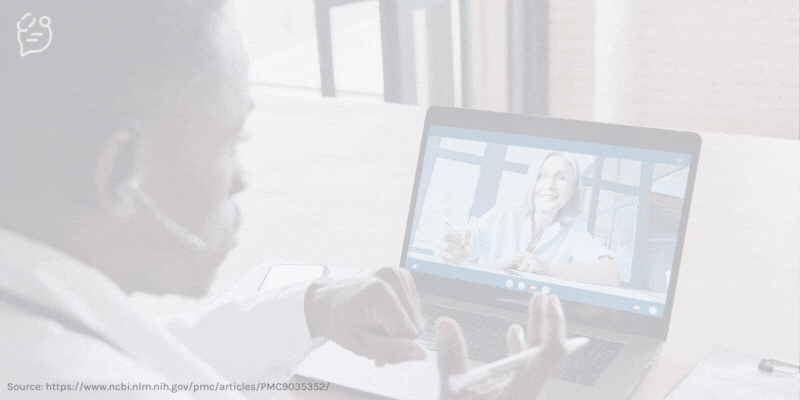 While technology alone cannot solve all problems, the manner in which platforms are leveraged and workflows are managed through technology plays a significant role in achieving improved outcomes for everyone.
Safeguarding workers: The vital importance of preventing burnout in healthcare
The increasing incidence of burnout among care providers, with some studies showing rates as high as 50 percent, has raised concerns about its impact on access to and quality of care, patient safety, and the work environment for health care workers.
Burnout can be linked to impaired attention, memory, and executive function, as well as emotional exhaustion, job dissatisfaction, and depersonalization. In healthcare, this means a higher likelihood of medical errors, decreased access to and continuity of care for patients, and decreases in clinician well-being.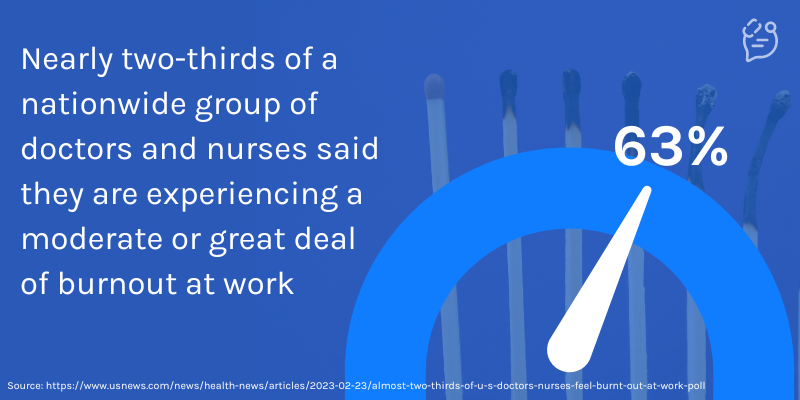 According to the Department of Health and Human Services, healthcare worker burnout can be due to a number of societal, structural, and organizational factors. A couple of concrete examples of these factors include overwhelming workloads, administrative burdens, and lack of organizational support.
That same HHS advisory noted that "Physician demand will continue to grow faster than supply, leading to a shortage of between 54,100 and 139,000 physicians by 2033. The most alarming gaps are expected in primary care and rural communities." With those demands increasing, we now need to turn our focus to identifying symptoms of burnout, alleviating workplace stress, and assisting in reducing those burdens as much as possible.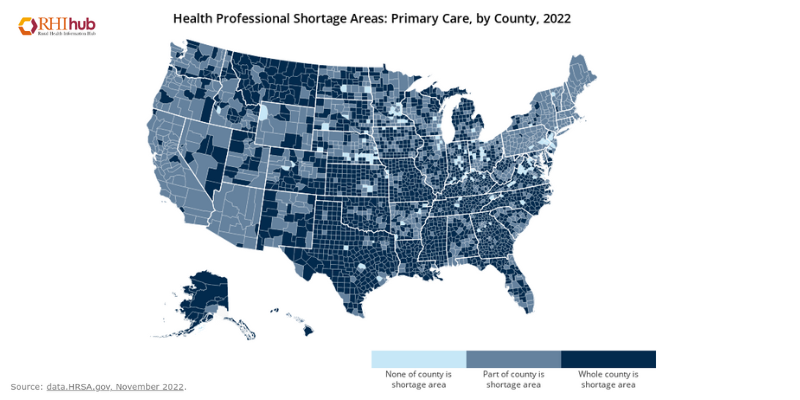 To prevent severe burnout in healthcare, it is essential to implement measures that reduce the administrative and documentation demands on healthcare workers, as well as the cognitive burden they face. This includes adopting health information technology that prioritizes the needs of users and ensures interoperability.
Simple technology— The missing piece to the burnout prevention puzzle
More and more it appears that the key to preventing burnout in healthcare is human-centered technology. But what do we mean by that?
At its core, to qualify as such it must be simple. The National Center for Biotechnology Information identifies that a human-centered design could mean "organizing care in dynamic multidisciplinary teams of medical professionals to coordinate mutual communication and diagnosis . . . and active patient participation throughout their care path (e.g. shared decision-making)".
Human-centered design focuses on comprehending human demands and designing solutions to address these needs.
Its systematic and human-natured approach, combined with its resourcefulness, makes human-centered design a crucial part of preventing burnout in healthcare.
Implementing a human-centered design, in many cases, is not as daunting a task as it may sound. For example, investing in the right healthcare technologies and optimizing their use can mean that clinicians can spend more quality time with patients – centering on human connection.
Reduce call volume, text instead
One of the first steps in human-centered technology is to recognize the preferred ways of communication. The most efficient communication tool for the majority of people presently, is texting.
Considering other communication channels, it is worth noting that call volume is one of the administrative tasks that many practices find themselves being overwhelmed by. Instead of relying on calling as a primary method of communication, many practices are turning to texting. Whether it be for appointment scheduling, medication refills, or general inquiries, texting is both convenient for the patient and more time-effective for busy practices.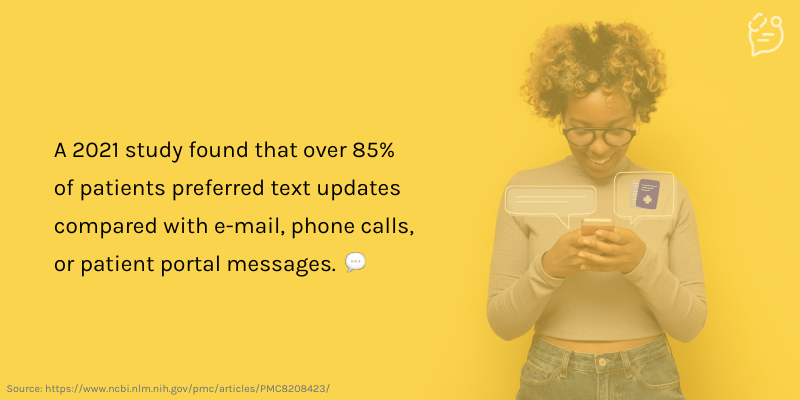 Leverage automation
Texting is further improved when you consider the fact that it can utilize automation in a way that calling often cannot. Tools like OhMD's Autopilot allows practices to collect information related to common patient requests automatically. With Autopilot, you can eliminate manual workflows and maintain a human touch. Autopilots are fully customizable, and can kick off based on a keyword initiated by a patient. This means you can gather vital information without sending messages back and forth with patients yourself.
While Autopilot handles inbound messages, OhMD Broadcast can help with outbound message sending in bulk. Rather than placing calls for appointment reminders, office closures, or promotions, you can use Broadcast's one-to-many messaging functionality to send messages to groups of patients similar to the email mail merge function.
While Autopilot handles inbound messages, OhMD Broadcast can help with outbound message sending in bulk. Rather than placing calls for appointment reminders, office closures, or promotions, you can use Broadcast's one-to-many messaging functionality to send messages to groups of patients similar to the email mail merge function.
Using a combination of Autopilot and Broadcast means less time spent on the phone handling administrative tasks. You'll find that you are more productive, and may even feel less burnout related to patient conversations simply because some of the work that is generally manual is now able to be automated.
Streamline EHR workflows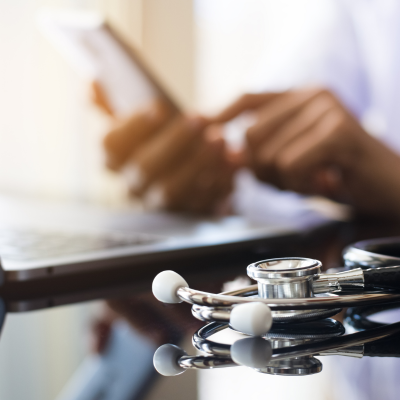 With the ever-growing use of EHR systems, managing patient charts and sharing health information with other clinicians has become easier than ever. In fact, more than 60 percent of hospitals shared patient records in 2021. Even still, keeping EHR workflows simple and automating charting when possible is a game-changer for busy providers.
With an EHR integration through OhMD, you can easily transfer patient conversations directly to their chart. This removes the middleman, making charting quick, and reduces the chance of human error when manually moving conversations to charts.
Improve colleague communication
Communication technology specifically designed for healthcare can allow for enhanced team collaboration while maintaining a level security not offered by standard texting or email. Sharing clinical information and decision-making, as well as more simple care points like rooming status, allows for providers support each other in offering the highest standard of care possible.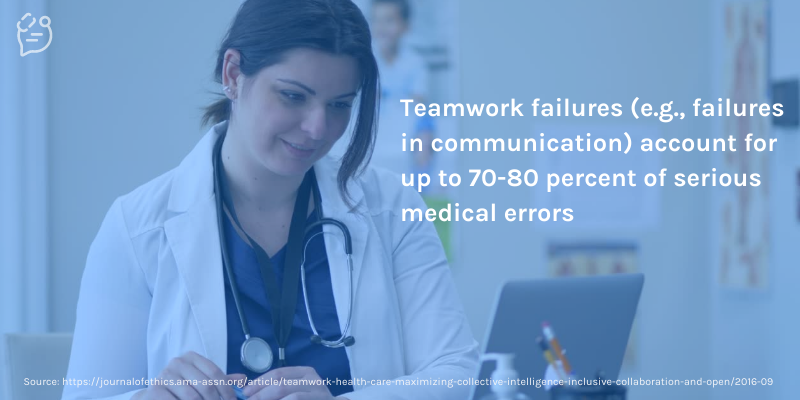 Healthcare burnout is a serious problem that can have many adverse effects on the quality of care provided to patients. Fortunately, there are ways to reduce burnout in healthcare, one being technology. By leveraging communication technology, healthcare professionals can streamline common tasks and foster collaboration amongst colleagues. This will allow for more efficient workflows, improved patient outcomes, and a increased job satisfaction for team members. Taking advantage of healthcare-specific technology can alleviate some of the causes of burnout, help work toward preventing burnout in healthcare, and improving patient health and safety.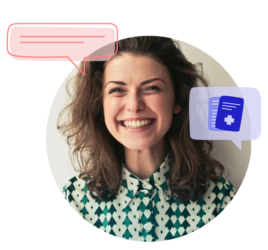 Improving workflows and reducing burnout is one text away
See why over 50,000 clinicians choose OhMD for patient and colleague communication