Most people are not good multitaskers. As much as we all like to think we are good at managing multiple tasks, the truth is that very few of us are effective at task switching on the fly.
App switching, which is a form of multitasking, has become increasingly prevalent in the workforce, and research shows that our workflows are suffering. Deep focus is hard enough to achieve without feeling the need to manage multiple communication channels.
For the 97 percent of us who are bad at multitasking, no amount of practice will make us better. That means that we need to make our work productivity tools as streamlined as possible.
App switching versus efficiency
Apps can be useful for managing tasks, but what happens when we have too many of them? Too much of a good thing can be a bad thing. With many of our daily workflows taking place digitally, it's easy to imagine how people get overwhelmed by apps and decision fatigue.
One report found that over a quarter of participants expressed that switching between work-related productivity tools led to them missing messages. This finding is especially troublesome in the context of healthcare. Given that missing messages in a medical setting could result in poor patient outcomes, it is vitally important that app switching not clutter lines of communication and patient care efficiency.
Fight app overload
As we've established, multitasking overwhelms the task-oriented areas of the brain. One way to bypass the need to multitask is to reduce the need for different apps. The average person switches between 27 apps per hour. This is an extreme form of multitasking, and we're all guilty of it.
Ideally, we would be able to manage all of our work-related tasks in one platform. Using an all-in-one patient communication tool like OhMD allows you to manage all patient communication in one consolidated location. This helps greatly reduce app switching, improves task management, and increases workplace productivity.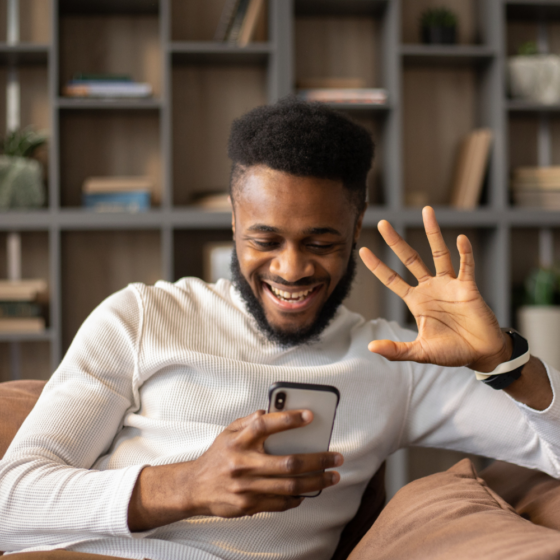 Patient communication done right
All the tools to efficiently communicate with your patients and team in one place
Show me the OhMD tools

Let's take a common patient experience as an example. As a provider, you might provide lab results through the patient portal in your EHR. The patient might then call into the office and reach the call center. A staff member might call them back and leave a message. The patient might send an inquiry back via email…
The opportunities for communication and conversation tracking breakdowns are endless.
Rather than switching your communication channels with patients potentially multiple times per day, tools like OhMD allow you to securely correspond with patients all from one, HIPAA secure, cloud-based platform that connects with your EHR. The conversation never gets lost, you can provide the best possible care, and you can bill where appropriate.
Replace phone calls with two-way texts
Efficiency is key in combating app switching and decision fatigue, and there's one method of communication that is super efficient. Rather than picking up the phone and calling patients, shoot them a text. They're more likely to see it, and they have the option to respond to it when it's convenient for them. Two-way SMS allows you to avoid phone tag and connect with patients in the way that most patients prefer.
To make things even easier, you can use tools like OhMD saved replies. Saved replies allow you to access your most common replies without typing them out each time you need to send them.
Send mass messages through Broadcast
Whether you're sending appointment reminders, marketing messages, or notifying patients of office closures, Broadcast can help. Using Broadcast, you can send messages to patients en masse. On the patient end, these personalized messages are delivered to their individual chats. You save time while still connecting with patients effectively.
Field patient requests using Autopilot
Rather than manually managing patient requests for appointments, refills, and check-ins, OhMD Autopilot allows you to automate these processes, while maintaining a human touch. You're able to maintain employee productivity and keep in touch with your patients.
Call patients within OhMD
With Patient Calling, you are able to place calls to patients without switching out of OhMD. Once the call has finished, you are also able to see the timestamps and duration of the call. This eliminates the need to pick up the phone, dial a number, or manually chart the length of a call.
Using a desktop app like OhMD to manage your patient calling needs allows you to work on all your important tasks in one convenient location.
Review auto-transcribed voicemails
Our Virtual Phone Assistant feature allows for patient voicemails to be recorded, transcribed, and placed directly in their chat thread. This effectively eliminates the need to listen to voicemails and manually transcribe them. It also significantly reduces the risk of missing important patient communication.
The best part of all these tools is that they exist within OhMD. This means that you are able to manage all of your patient communication within one convenient platform. No more app switching, and much less multitasking.
Using multiple apps for patient and workplace communication has a real cost for your team and your practice as a whole. Finding the right platform to minimize switching and consolidate communication has the potential to pay dividends for your patients and your organization.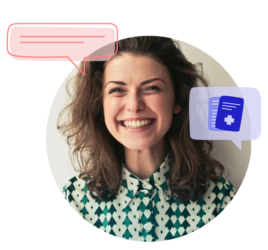 Improving patient communication is one text away
See why over 50,000 clinicians choose OhMD for patient texting