What is a HIPAA compliant live chat?
The Health Insurance Portability and Accountability Act of 1996 enforces healthcare providers maintain and transmit patient protected health information (PHI) confidentially at all times. In most cases, a chat system will save all of the sent messages and allow employee from the chat company to read back through the message history. Although such functionality might be simple to manage in some cases, healthcare is a different story altogether. Patient health information is confidential and must be handled cautiously to avoid significant fines costing up to $50,000 per incident. A HIPAA compliant live chat is a service that connects patients and providers instantly, all while avoiding any compliance issues.
To do this, a HIPAA compliant live chat solution employs two fundamental tactics to ensure the security of patient PHI:
Encryption: We encrypt all data, whether in motion or not, with an enterprise-grade 256-bit SSL encryption technology. This prevents unauthorized access to PHI at all times.
User-Authentication System: Before accessing PHI, users must verify their identity through a multi-factor authentication process. A unique username and password combination ensures only authorized users have access to data.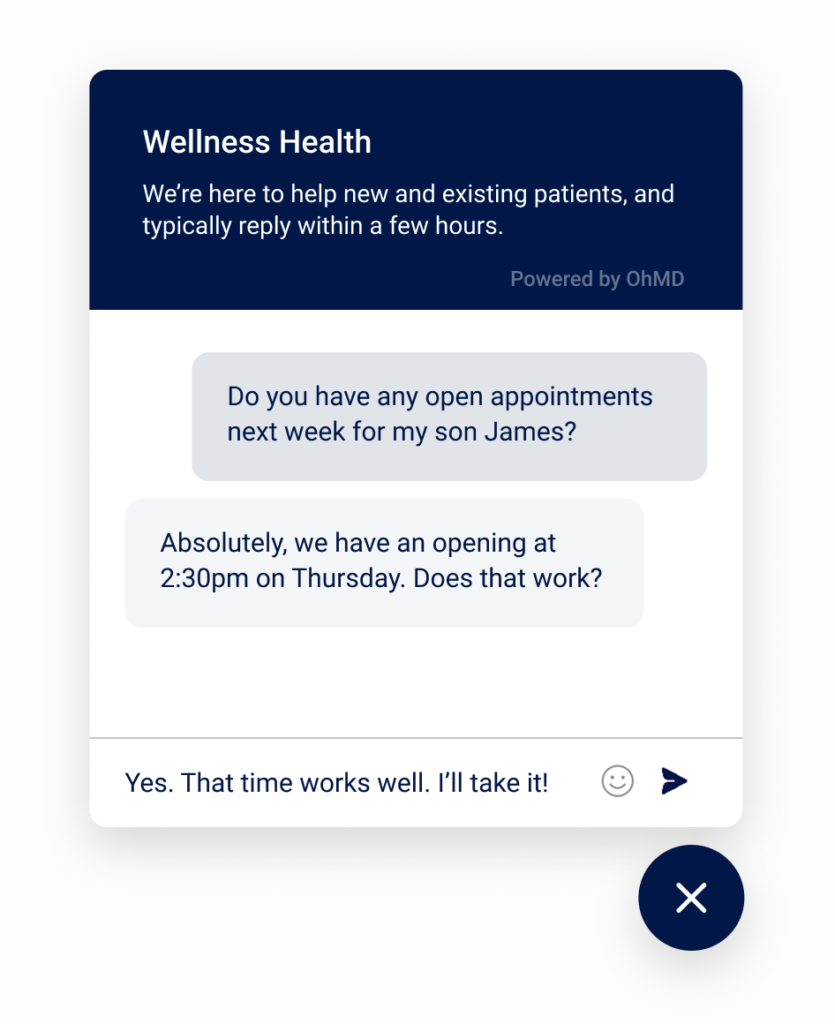 What problems does this technology solve?
Patients and their families need immediate support and guidance, especially in the case of an emergency. In some cases, an injured person has no way of knowing the gravity of their situation until they consult a medical professional. With a HIPAA compliant live chat, providers can directly speak with individuals who seek medical attention and reduce delays that may prove to be fatal.
Today, patients and providers use several different devices in their daily lives. To ensure seamless communication between all parties, a HIPAA compliant live chat does not rely on a specific device or operating system. Any patient can contact their provider immediately whether it be from an iPhone, Android, or computer.
How can I integrate live chat into my practice?
While there are several live chat services available today, not all of them are up-to-date with compliance and accessibility standards. When researching HIPAA compliant live chat services, keep the above information in mind, and invest in a service that covers these requirements and offers more.
OhMD offers a HIPAA compliant live chat, in addition to many other features. Such features include two-way messaging, the ability to share files with patients and colleagues, and a patient reminder system. We meet all compliance requirements, and all of our team members are HIPAA trained so we always treat your data with respect.
Schedule a demo with our team today to learn more about implementing OhMD in your practice!