Over 4,355 hospitals use the The Hospital Consumer Assessment of Healthcare Providers and Systems (HCAHPS) survey to assess care and patient satisfaction. It is a widely used survey that defines a patient's experience within hospitals across the country. Patient experience and satisfaction is a must. That's why hospitals across the U.S. look for strategies to improve their HCAHPS scores.
The survey asks patients questions about their experience based on how often positive experiences occur. The most measured HCAHPS domains include patients rating these metrics:
Communication with nurses and doctors
The responsiveness of hospital staff
The cleanliness and quietness of the hospital environment
Communication about medicines
Discharge information
Overall rating of hospital
If they would recommend the hospital
Considering all these factors, it may be difficult to juggle all the ways to improve your HCAHPS scores.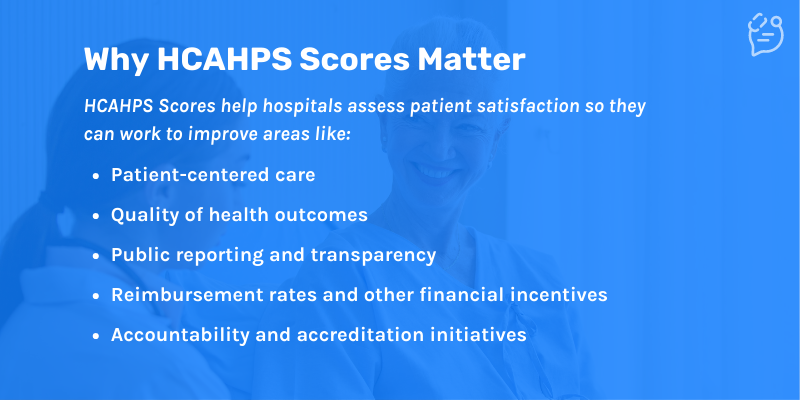 Studies show that you can improve your scores by leveraging technology. An omni-channel patient communication platform like OhMD can help.
It starts with two-way texting.
1. Improve patient communication with texting
Two-way texting has proven time after time to be the most effective way to communicate with patients. You'll be able to reach out to patients more efficiently as patients are much more likely to read and respond to text messages than they are to pick up phone calls.
Because the doctor/patient interaction happens asynchronously, SMS text conversations provide a new utility for care providers in addressing any questions that may come up after a face-to-face appointment while saving time and eliminating phone tag.
Your staff can provide continuous patient engagement with very little lift wherever the patient is in their care plan.
Connecting with patients about things like medication information, reminders, instructions, and other follow-ups become a breeze with tools like OhMD Broadcasts, a one-to-many messaging tool that allows you to message groups of patients at once.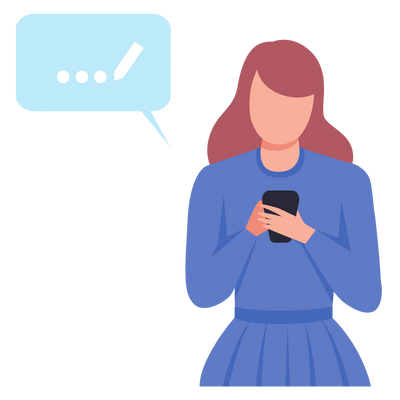 Patients can then text back individually with questions without having to call saving both sides precious time and eliminating the frustration and anxiety associated with missed connections.
The takeaway: Quick, efficient patient communication builds patient trust.
Your responsiveness will make your patients feel heard and cared for, and therefore, texting can provide an added boost to HCAHPS survey responses.
The role of SMS texting beyond the doctor/patient relationship
In many cases, the care journey extends beyond the doctor/patient relationship to the doctor/patient-family relationship.
The doctor/patient-family relationship refers to the interaction and dynamic between a healthcare provider and a patient, as well as the involvement of the patient's family or loved ones in the healthcare process.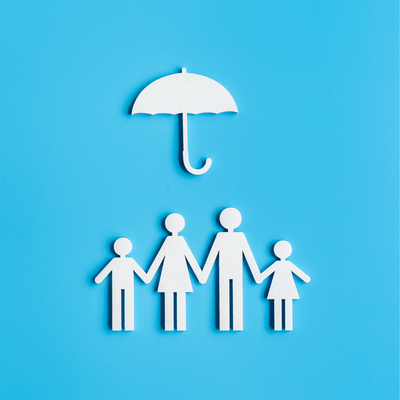 This relationship is built on trust, effective communication, informed decision-making, emotional support, and care coordination to provide comprehensive and patient-centered healthcare.
Texting can be used to guide patients and family members through the care journey, collaboratively, allowing you to improve patient satisfaction and ultimately your HCAHPS scores.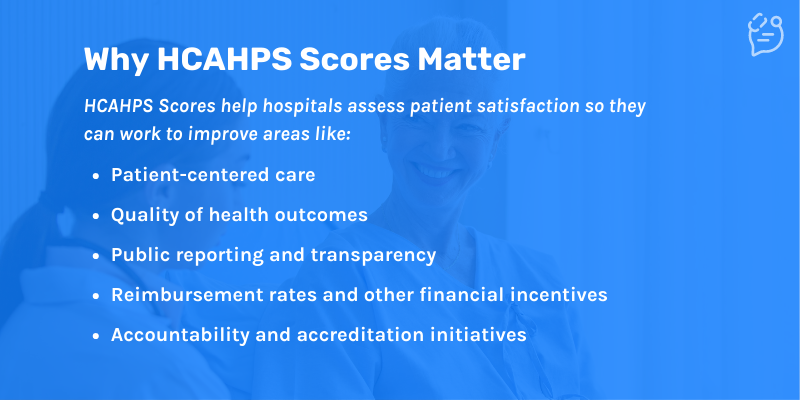 2. Better workflows for your staff
With so many patients coming in and out the hospital doors, it can be a highly stressful and task-oriented environment. Even when juggling patients, care staff are completing tedious tasks all day long. Efforts like updating patient charts in the EHR and administrative tasks take up large swaths of staff time.
Managing staff workflows that eliminate monotonous tasks that allow them to put more effort into patient care and interaction are of utmost importance.
One place to start is by finding areas that staff workflows can be sped up through digitization and automation.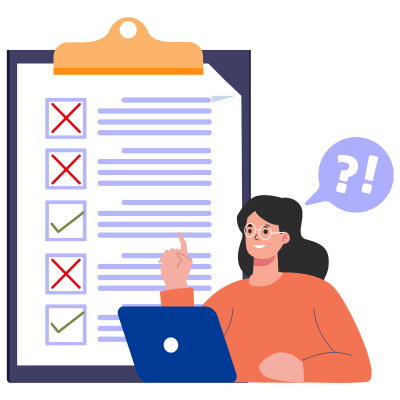 One area to consider that can give back hours of staff time is using digitized forms.
Allowing patients to fill out forms directly on their phone, you can save staff time by eliminating the time needed manually sort and chart paper forms. Electronic forms save the patient's time, too. They can fill out a form before even stepping foot in the hospital.
3. Smoothing out the check-in and discharge process
Staff are all too familiar with the check-in and discharge process and how it can be a point of contention for patients.
Using text automation can solve for both scenarios ensuring a better experience for patients looking to get in and out the door.
An automation tool like OhMD's Autopilot offers a simpler check-in process so your staff can focus on the patient experience and eliminate the need for manual check-ins. Patients simply text in a keyword when they enter the hospital. Autopilot will take them through an automated prompt with all the necessary questions for check-in.
Once in the waiting room, all their information will already be saved through text, so you'll have it at the front desk. You'll be able to text them back with any updates on when they will be seen. Whether they need inpatient or outpatient care, Autopilot can save you time, and patients will be impressed by the efficiency of your check-in/out process.
Ensuring a better experience can help to boost those HCAHPS scores.
4. Opt for EHR-friendly solutions
By digitizing discharge forms and allowing staff to focus on inpatient care, patients will feel valued throughout their stay. Throughout the care journey, you want to put the patients first. So optimizing your time with the patient is a top priority. Using EHR-integrated solutions can save you time by allowing direct connection of data into a patient's chart.
With the daily patient volume of most hospitals, simplifying communication and ensuring proper documentation without adding manual work are major wins.
We make it simple: You have the conversation with the patient and OhMD send chat records and patient information directly into a patient's chart in a click.
Cut out all the time you once spent typing conversation notes where key information is easy to miss. An EHR-integrated platform focusing on patient communication eases the manual load, so you can focus on the care journey.
When you can increase that focus on the patient, ultimately, you should reap the benefits in your HCAHPS scores.
5. Collect feedback from patients
The overall rating of the hospital takes everything into consideration.
What better way to improve your HCAHPS scores than hearing from the patients?
Reviews and feedback is key to improving every aspect of your hospital. Patients have the best insight into how you can make the patient experience better and increase patient satisfaction. Using a review or reputation management system can help you gain feedback and reviews without diminishing scores.
An automation tool like Autopilot can automate review requests by having patients text in a keyword to kick off a text workflow to review their experience at your hospital.
From there, the patient will be taken through a prompt asking to rate their experience and ask them to provide any additional information. You'll get a better understanding of what you can improve upon without it impacting your ratings. Learn from your patients and assess what changes need to be made. It's incredibly important to hear firsthand from your patients.
Asking for this information independently can also help to keep their experience top of mind when they actually do take the HCAHPS survey. The patient will have record of their responses via text message that they can refer back to.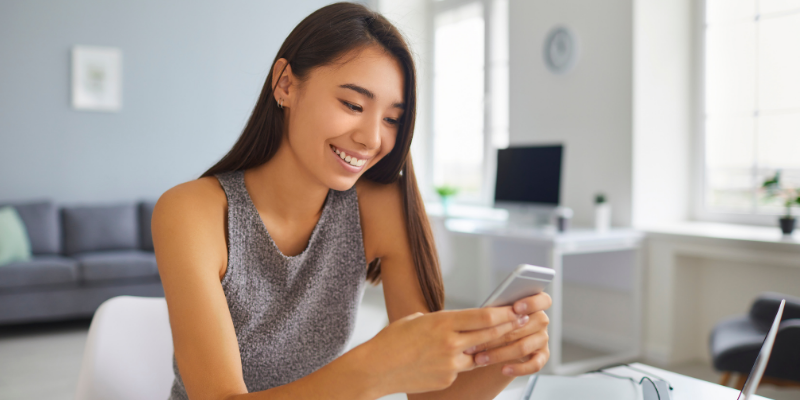 Better communication, better experience
Leveraging technology, specifically OhMD, can significantly improve HCAHPS scores and enhance the overall patient experience. By incorporating two-way texting, hospitals can improve patient communication, responsiveness, and satisfaction.
Implementing better workflows through digitization and automation, such as using digitized forms and text automation for check-in and discharge processes, can save valuable staff time and provide a smoother experience for patients. Pair highly efficient processes tools that are EHR-friendly and eliminate manual work, and you've created a recipe for a highly streamlined experience that patients will love.
And more importantly, in the case of the HCAHPS survey, they'll want to talk about it.
By embracing healthcare technology and implementing these strategies, hospitals can enhance communication, streamline workflows, and prioritize the patient experience, ultimately leading to improved HCAHPS scores. OhMD's easy-to-use platform offers powerful solutions that can make a significant impact on the overall quality of care provided.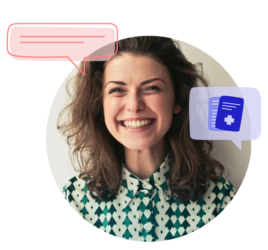 Improve your HCAHPS scores today with two-way texting
Simple, HIPAA compliant communication with your patients using the tools they prefer.