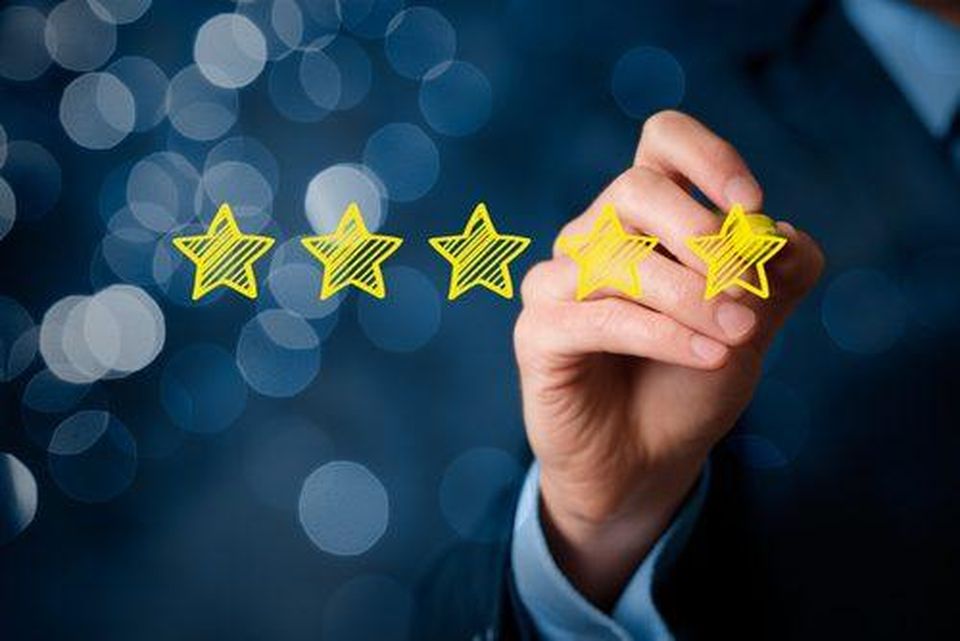 Are you trying to grow your practice? If so, you can use OhMD to ask patients for reviews to bolster your online image. Research shows that 77% of consumers go to online reviews first to search for new physicians—whether on Google or Healthgrades, provider websites, or health plan websites.
Patient reviews can be the tools that set you apart from your competitors and ultimately make or break your practice. According to BrightLocal, one bad review can cost a business 30 customers. It's important to not only multiply the number of reviews you get, but to cultivate positive feedback over negative.
Use OhMD to Get Patient Reviews
OhMD is a great platform for medical marketing. It allows you to ask patients for reviews in a way that is personal and integrates with your workflow. Here's how we suggest asking patients for a review:
Step 1.

Create a post-appointment saved reply in which you check in on the patient and ask their level of satisfaction with the care they received. You want this message to be personal and to demonstrate your concern for the patient experience. It might sound something like this:

"Hello [patient name], this is [name] at [practice name]. I just wanted to check in and see how your visit went today. Was it a positive experience for you?"
Regardless of how the patient replies, you gain valuable information. If they have negative feedback, you have the opportunity to listen, make necessary changes to your patient experience, and hopefully convert them to a happy customer. If the patient responds with positive feedback, go on to step 2 to ask for a review.
Step 2.
Send the patient a second saved reply asking if they'd consider writing your practice a review online. Your query doubles as a medical marketing tool, and a platform for patient feedback. You might phrase it like this:
"That's great! Would you consider posting a review for us on Google? Patient reviews help us to grow our practice and serve more of the community. We'd appreciate it!"
To make giving a review easy for patients, embed the link to your Google, Healthgrades or Yelp page in the saved reply.
The Bottom Line
If you put yourself in a prospective patient's shoes, you'll likely be looking online for the right doctor. According to Hitwise, 68% of consumers start their mobile health research with a search engine. That means that using medical marketing to get your practice on the map and having good patient reviews to back you is crucial in growing your practice.