Getting patients in for appointments oftentimes comes with a bit of difficulty. Whether you are trying to schedule preventative visits or see sick patients, getting in touch with patients can be laborious. This is especially true if you are using calling as your primary method of communication with patients.
Managing patient scheduling, along with other administrative tasks, is a critical part of running a successful healthcare clinic. Ensuring that patients are seen on time, and that appointments are not missed or rescheduled, leads to happier patients and a higher level of satisfaction for both the patient and the clinic.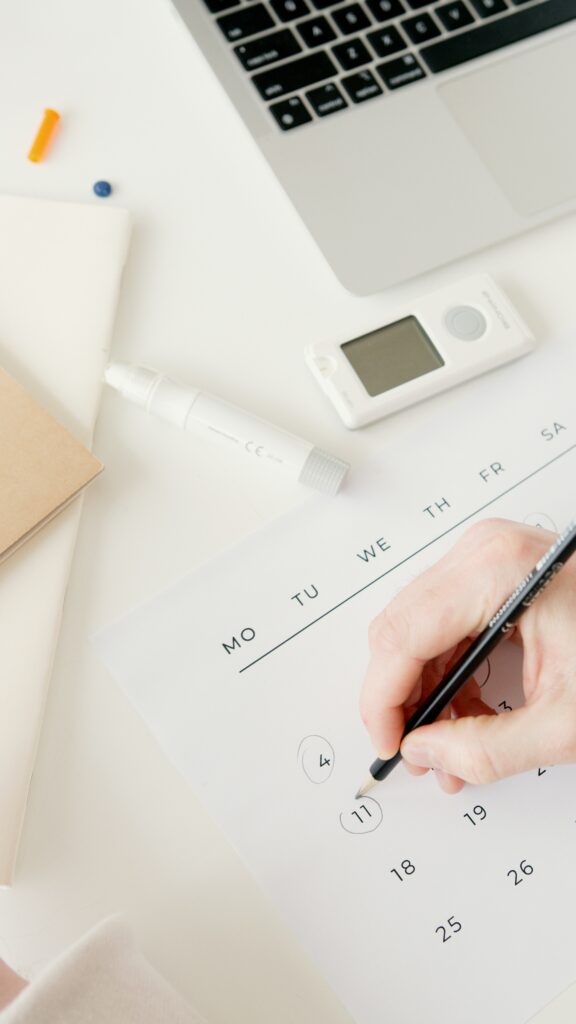 Although calling was considered the norm for contacting patients regarding appointment scheduling, many people these days are unlikely to answer calls from an unknown number.
Odds are, most patients probably don't have your office number saved in their phone.
This breakdown in communication between patients and healthcare providers makes patient scheduling fairly difficult. Let's take a look at some of the more prevalent issues when scheduling patients, and how to streamline workflows to save time and schedule patients with ease.
Common issues with patient scheduling
There are a few common issues that providers see when trying to schedule patients. Working around patient and provider availability can feel like a game of chess. That game is made increasingly complicated when it's difficult to get in touch with patients. Here are a couple of common roadblocks to success with patient scheduling.
Supply and demand disparities
Generally we don't consider the implications of supply and demand in healthcare. Despite that, understanding the significance of supply and demand and its impact on patient scheduling is a game-changer.
In a healthcare context, supply can be thought of as the number of available appointment slots in a given day. By contrast, demand is both the actual visits of patients each day, as well as all the outreach to and from patients.
Given that demand is significantly higher than supply, it's no surprise that patient scheduling is difficult.
When providers are overbooked, patients often experience high demand for appointments. This means that patients may have to wait a long time to see their doctor or undergo treatment. In some cases, they may even be unable to get an appointment at all. This has a negative impact on patient satisfaction, practice success, and provider fulfillment.
One solution for this would be to increase the number of available appointments by opening new practice locations. However, this approach has its own set of challenges— such as increasing costs and overcrowding within existing facilities.
Another option is to expand the delivery of health services through telemedicine technologies (such as video visits). This allows doctors and nurses to offer consultations remotely.
Patient no-shows and cancellations
When patients don't show up for their appointments or cancel at the last minute, it can have devastating consequences for both the patient and the healthcare organization at large. Late cancellations often lead to missed treatments, longer waiting times, and higher costs. And patient no-shows can be even more problematic.
According to data from the National Institute of Health, no-show rates can range anywhere from 12-80% depending on the healthcare setting. Accordingly, practice leaders surveyed by the Medical Group Management Association reported that patient no-shows are one of the biggest challenges in their office.
Take OhMD users Integrated Spine and Joint Institute, for instance. They found that cancellations and no-shows during days where clinicians are administering procedures were negatively impacting the practice's bottom line. Calculations showed that they were losing roughly $1,400-$2,300 in revenue on procedure days due to no-shows and cancellations alone.
Phone call reminders just weren't cutting it. They were only seeing a 30% confirmation rate using phone call reminders, which ended up looking like roughly 10 no-shows per procedure day.
Last-minute appointment cancellations also make patient scheduling difficult. These sort of cancellations often lead to unfilled appointment slots. This means that, although the demand for medical care is high, patients aren't always able to be seen even when the office has openings.
Making phone calls to let patients know that a new appointment time has become available further compounds the issue as the majority of phone calls from an unknown number go unanswered.
Referral leakage
For a practice that relies on referrals to acquire new patients, scheduling effective tools are especially important. Research shows that low appointment scheduling rates and long wait times to be seen are a major cause of referral leakage, where patients seek treatment outside the referred clinician, organization or care network. Patients are simply unwilling to deal with the difficulty that often comes with the time and effort it takes them to schedule at a new practice, so they identify and choose alternatives.

Settling on an efficient patient scheduling process, for new and existing patients, gives your practice the best opportunity for successful patient acquisition and retention.
Patient scheduling via HIPAA compliant texting
The primary function of a good healthcare system is to manage patient concerns in a timely manner. But as we have noted, this is no easy task. Let's take a look at the advantages of using healthcare-specific technology to aid in patient scheduling.
Leveraging texting to schedule appointments
Texting is the most common form of asynchronous communication. People of all ages use texting to communicate on a daily basis. If texting yields higher response rates than other forms of communication, it only makes sense to take advantage of texting for healthcare purposes.
Imagine this:
A patient needs to schedule an appointment at your medical practice. Rather than calling in, they simply text the word 'appointment' to your textable office number. This kicks off a programmed series of messages which collect all the information you need in order to schedule them (think preferred appointment time, reason for visit, insurance information, etc). Now you can schedule the patient and relay the day and time to them via text.
Using our Autopilot tool, in conjunction with two-way SMS messaging, you're able to use texting automation to collect the necessary information for scheduling, and alert the patient that they have been put on the books. You're also able to save time that would be otherwise spent on the phone and communicate with patients more effectively regarding their care needs.
A scheduling process using texting can allow existing and new patients to schedule based on the appointment type, and Autopilot allows you to collect all the necessary patient information automatically.
Texting and appointment reminders
Two-way SMS messaging also comes in handy when sending appointment reminders. Most people see a new text message within 3 seconds of receiving it. This means that text reminders are an incredibly effective way to let a patient know about their upcoming appointment. The fact that these messages are actually seen also helps to boost patient response to reschedule their appointment if they know they won't be able to make it.
Sending personalized reminders to patients en masse reduces the burden on staff who manage these tasks.
Calling the patients who have appointments in the coming days or weeks, in many cases, results in phone tag, which takes precious time away from your staff. Texting, on the other hand, Texting, on the other hand, can reduce that burden while still allowing you and your staff to have personalized patient conversations.

Our Broadcast feature allows you to do just that. Rather than relying on calling to verify appointments, staff can send personalized reminders via text. Patients can receive a text reminding them of the specifics of their appointment, addressing them directly, and can be done with just a few clicks from a staff member.
This effectively removes the need for a phone call. If you include a request for confirmation in your message, patients are likely to respond to it appropriately. This gives you the assurance that they should be coming to their appointment or the ability to fill their slot with another patient.
Remember Integrated Spine and Joint Institute?
When they transitioned to OhMD's two way texting for appointment reminders, they quickly saw their no-show problem dissipate as their appointment confirmations via text message jumped to 90%. Now they fill nearly all the appointments on their surgery days and have more flexibility in filling vacant slots with a quick way to reach out to patients, and this has resulted in a major increase in the practice's yearly earned revenue.
Updating appointment availability using texting
Some practices choose to use a waitlist system for patients who are interested in being seen earlier than their original appointment time. This is a great option for patients who need more immediate care at a busy office.
But… if you're letting these patients know of available appointments through call or email, they may be missing your messaging.
Using text almost ensures that patients will see your message immediately. This will allow them to be seen and for you to fill last-minute open appointment slots — improving patient engagement and your bottom line.
Using patient tagging, you can tag patients as 'waitlist' to remind yourself and your staff which patients are good candidates to be reached out to for an appointment if another patient cancels! This allows you to stay organized, and keeps all members of the team on the same page as to who would like to be notified of an open appointment slot.
EHR transfer at the click of a button
With an EHR integration, you're able to transfer patient conversations within OhMD right to their chart. This means that you have a record of attempts to send reminders, confirmations, and any other messages sent through OhMD. Not only is this part of the healthcare best practices process, it also allows you to access a thread of communication in OhMD and the electronic health record, if needed.
Improving patient scheduling – where should I start?
Patient scheduling can be a beast.
Any steps that can be taken to ease the strain on scheduling for both your staff and your patients are worth considering.
Using texting, you're able to improve the patient experience and the workflow of the office as a whole without having to invest in expensive patient scheduling software.
While many organizations do rely on these systems or on their EHR for patient scheduling, coupling these technologies with an effective way to have two-way, asynchronous conversations has paid off in a major way for other organizations who struggle to actually reach their patients and retain them.
So what should you do next?

Take stock of the actual problems your staff faces in connecting with patients! If you can, look at internal data to see what is driving negative patient experiences.

How many phone calls did it take to book an appointment?

What was the wait time to get a referral booked? How long did they have to wait to be seen?

These are the types of questions you can ask to get to the root issues you can address to improve your practice.

When you're ready, OhMD experts can also walk you through what we've seen through our thousands of conversations with organizations just like yours. We'll take a consultative approach and help you figure out how you can make improvements that that take your practice and the patient experience to the next level.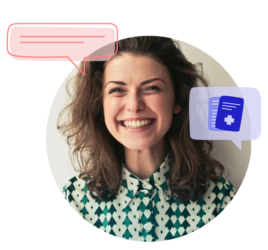 Let's chat about improving patient experience
Want to make your scheduling easier and more effective? Get a free consultation and demo from our patient experience professionals.