In a blog post released by Google Health's Director of Product Management Julie Black on Friday, April 10, the search engine announced that due to an uptick in Google searches for telehealth and virtual care, it is releasing a new feature to help users connect with healthcare providers virtually.
This tool will enable providers to offer care through their Google business profile by listing a "virtual care link" which routes users to telehealth services on the provider's website or chosen telehealth platform. The virtual care link will appear in both the provider's search results and on Google Maps. When prospective patients search terms like "immediate care", they will have the option to select "get online care" to see a list of local practices offering virtual care, and eventually schedule a virtual visit.
See how much Google searches for telehealth have spiked during the COVID-19 pandemic here.
Similar to the virtual care link, Google is also rolling out a "COVID-19 info link". Another optional tool within Google My Business, this one allows providers to provide a link to important information pertaining to their practice during the COVID-19 pandemic. Many practices have already created COVID-19 info pages on their websites to inform visitors of their changing procedures during the pandemic, and can now provide a direct link to this page from their Google profile.
Read Google's release of the Virtual Care and COVID-19 links here.
Add telehealth to your practice's Google search results
Step 1. Sign in to your Google Business account.
Step 2. On your Google My Business dashboard, click on the info tab on the left. You will now be able to see a COVID-19 info link and a Virtual Care link.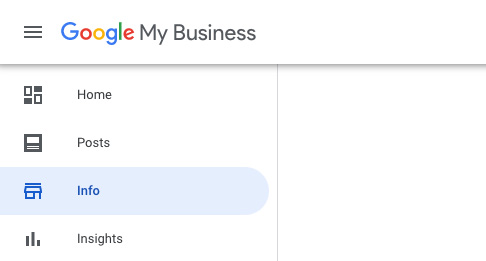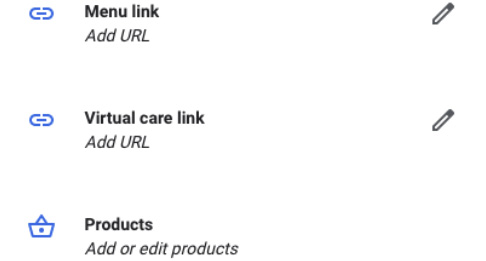 Step 3. Click to add the URL to your virtual platform where patients can get more information and, if available, schedule a virtual visit.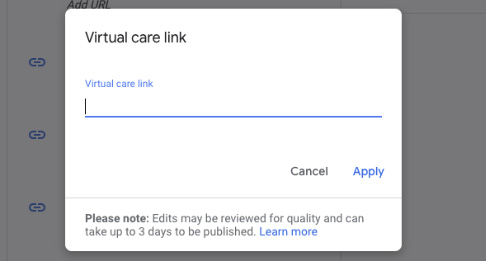 Step 4. Under the COVID-19 info link, add the URL to your practice webpage outlining changed policies and updates during the COVID-19 pandemic.